Yesterday and today I enjoyed a delightful visit from the amazing artists Joby "bishop" Dorr, and Christy Brooker, and my good friend Azure. They came down from Seattle and even though we didn't get to hang out as long as I'd have liked, it was great to see them. They did try to eat my dog...click "read more" for some pictures of that.

I have really been enjoying my new camera.I took these pictures of the aforementioned folks, while they were devouring my dog. He didn't seem to mind at all, in fact he looooved azure, and tried to go to sleepytime with christy. It took him a while to get used to joby but then I think he liked him, in the end.

I miss these folks a lot, it's been strange, I have made so many good friends here and met so many more great colleagues, but the oldest friends are the best.
Just in case you wondered, these women actually don't smoke. These are photographs, not real life.
the beautiful and principled azure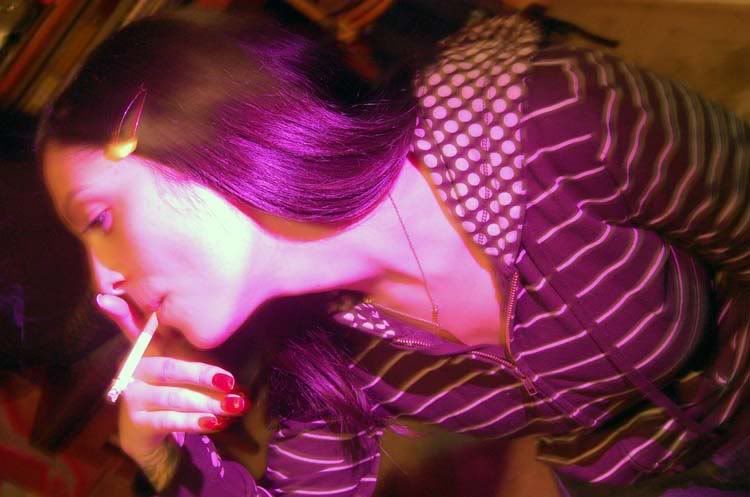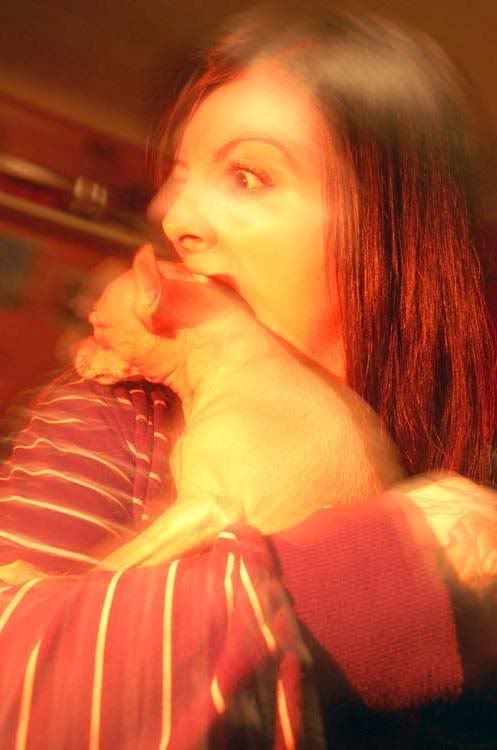 The incomparable and sweet "House" lady, Christy Brooker