Tonight I spent about three hours to work on this awesome raccoon/rose/scavenger punk half sleeve. The chick who got this done rocks hard, she's awesome. I always see her in the moshpit, flailing, she drinks like a fish... She has balls.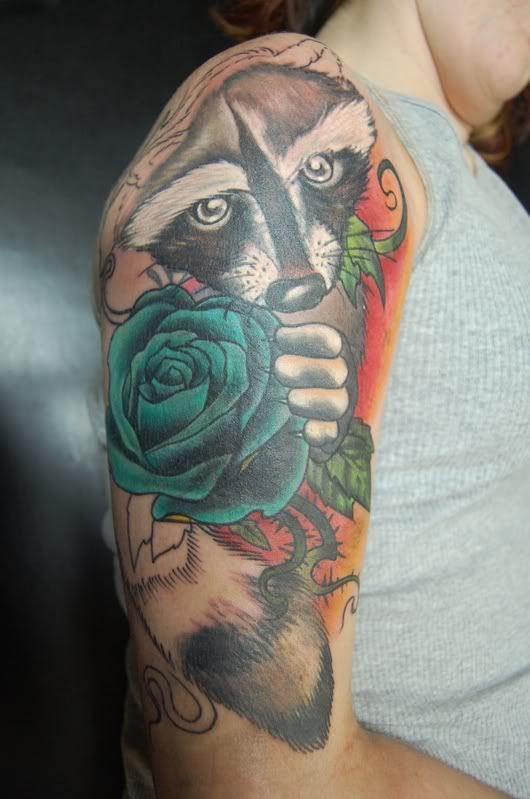 She had a little anatomical heart that my friend Matt did while he worked at our shop. It wasn't bad at all, which made it harder to cover. She just felt it was a bit too emo of a subject matter, to be that visible on her arm.
It was kind of challenging to get the fur texture just right. The coverup area is in the rose mostly but you can still see a little of the red from the previous piece under his chin, where I didn't get to finish the session today.
I really like working with greys and browns.





Also, one of the guys at work is having a 80's

halloween birthday shindig tonight, and I managed to capture this shot of splat getting ready for it, complete with glorious mulletude and hypnotic tie. Check out the pegged pants.






and here is ale and bruki, she rolled her own cigarette and ale seems to think it's funny for some reason: