Since I've been back, I haven't had a day off. I have worked late almost every night too, and been going in early. I'm broke, you see, and I really need the money. So I'm working extry hard. I did some cool stuff this week too, if you click "read more" there's some photos. Here's one to tease you....

I did this coverup on thursday. Sorry the pictures are on their sides....my java editor is fucked at the moment.



Amorina stopped in too that day, and I finally got some pictures of her back all healed and finished.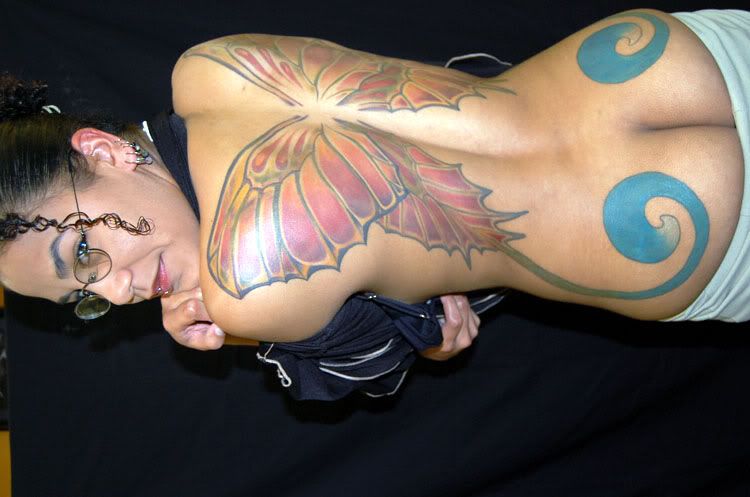 Morgan came in too, here's a chest piece I did last year. I made a date with her so I can go in and weight up the linework; I think it doesn't have enough solid line in there, enough impact...if I can just go in and thicken and even up some areas of the lines I will be pretty damn happy with the tattoo.




I did another session on KC's back. The epic barbarian. I watched "300" as reference/inspiration this time. That movie was ok---not enough naked man meat in it though. But there was enough sweaty loincloth bro love for me.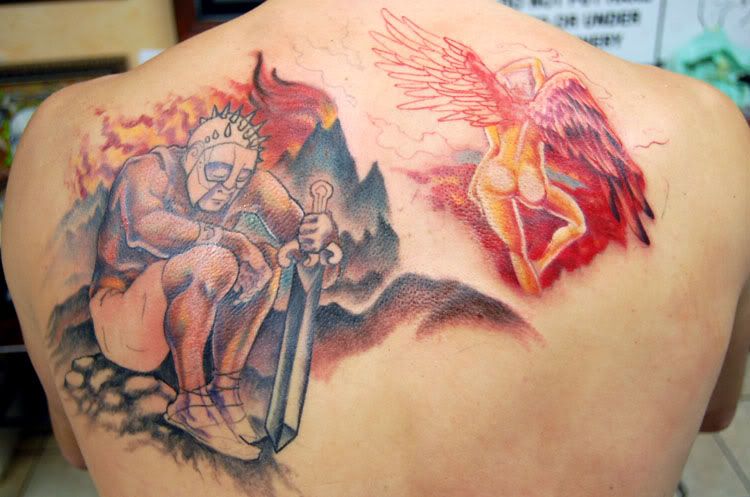 I did this awesome set of stick figure deaths friday on Danny, who rocks my socks off. She has great ideas. I wish I could take credit for the idea of an impaled stick figure, but unfortunately she thought of it- I just drew it. Here's a mostly full set of pictures of that stuff.