If anyone is interested in my xmas wish list, here it is. Oh yeah and if you "read more" I have some new pictures and things too, in return.
Dear Santy Clause,
I have been relatively good this year and will bake you a cookie. I want:
NEW: a black, long sleeved, electric retard tshirt...or the coffee mug with the confused angry retarded hitler face on it

the skull project book

some of jay cooper's flash sets

any one of these here ciferri micro jonesy liners
a soba rusto shader

a subscription to mcsweeney's

any of derek noble's prints, but preferably one with reapers or weird WWII looking soldier deaded guys in it
"life is no way to treat an animal" print from uncle Kurt

this antique minor surgery kit, or a photograph from 1880s of an amputation in progress


Of course, I know it's a tough year, and everyone is broke because the government is squeezing the life juice out of everyone. Look into the crystal, gelflings. But if you happen to be rich, or a republican, maybe you can oblige.

On a different note, I've been making my own pile of xmas gifts lately.

I did this hippo on two nice ladies. On second look I think I want to add another layer of color to it- I don't like the open space in the hippo's body or the lack of sky up behind the bird. I will probably need a touchup sitting with the lady not pictured here, as she had some resistant scar tissue in the area...so I'll try to do the new color layer at that time.


I also did this tree....I like this tree. I am not too sure about the lettering at the base of the roots but sometimes we have to add things that people want, that aren't always optimal for a design. The negative swirls are not orange, they're ochre, but they're pretty damn sore in the picture and look orangey....I'll get a better picture once it heals in a little. Here's the sketch: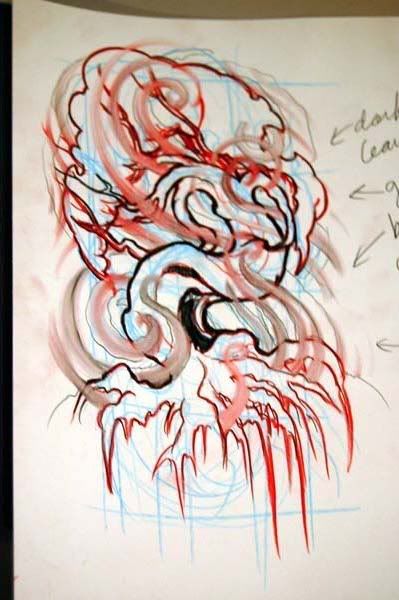 and here's the tattoo: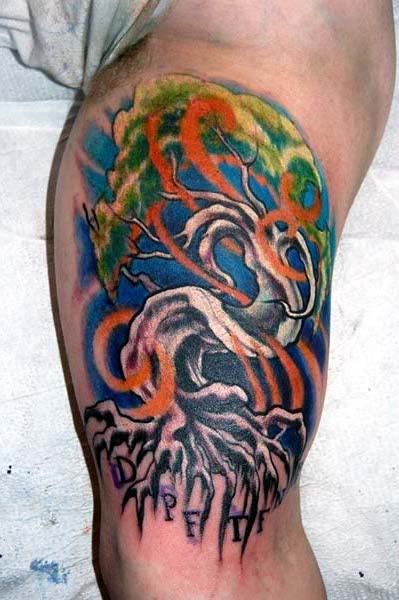 I drew these flowers when I was bored. Who wants em?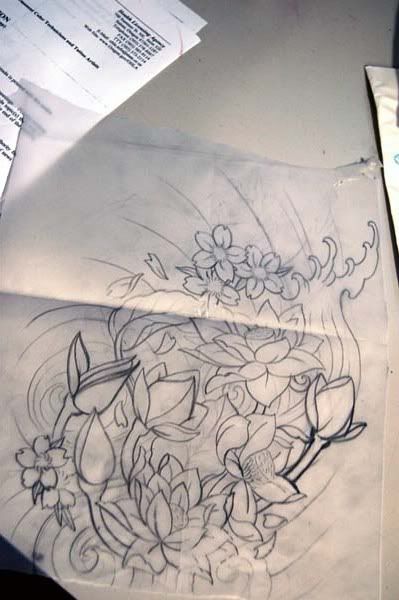 also I finished setting up my new room. I love it.




and last but not least, how to build a panther head: