So I was down with an ear infection for a few days. But they gave me an antibiotic horse pill, and some vicodins. I ate them all and now I am fine and back in action. I painted a bunch and worked the last two days. Sorry for anybody that had to get bumped, but you did not want me working on you when I was loopy from the pain or the pain remedy!!! Thanks for being patient!

Cameron came in so I could do the last little bit of clouds on this collaborative piece that I did with Splat. It was wicked fun, really. So great. And doesn't he look happy? hahaha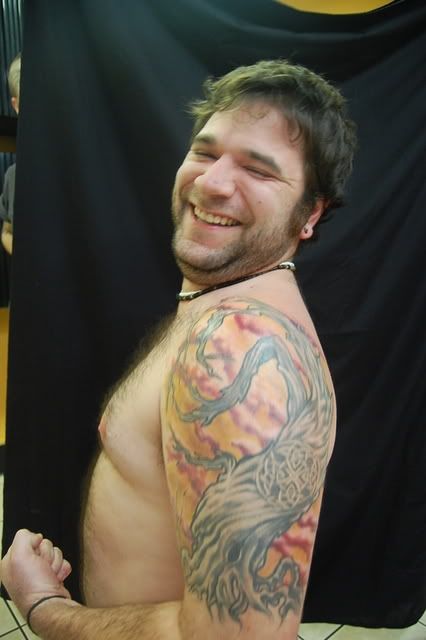 I painted a monkey's paw painting. It says "wish it away". Read the story if you weren't already forced to back in grade school.



here lies hound dog. totally random.



I've been doing tons of stuff. I have that show at the indigo in february, I'm trying to get ready for it.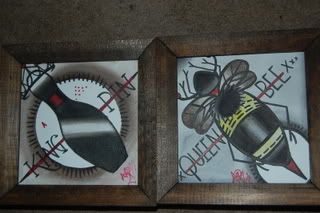 this one is called "she is late" and "he's a beast"...they'll be for sale at that show. If they don't sell there they are spoken for right after. hahaha



I did JS Bach's signature today haha...he had some strong handwriting. You can feel how forceful and determined he was in his script.




here are some pirate ship pictures. the color's a bit more than half done now. I love this piece, and this kid is really cool.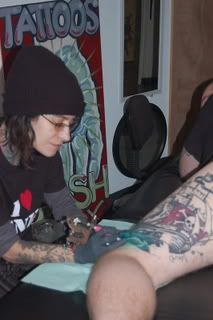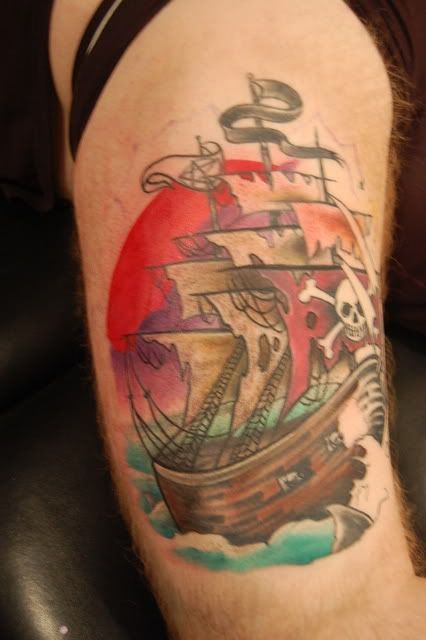 Vince came by to beg for beads...or just show me his belly rocker and chest that I did a while back. Nice kid, he'd do great at mardi gras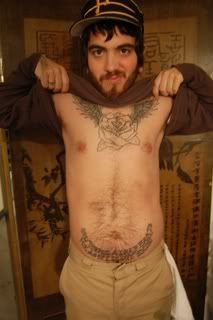 I also finished a koi calf sleeve. This chick is rad. She wants to get a big octopus next, which I think is gonna be really cool. We've been working on this piece since summer.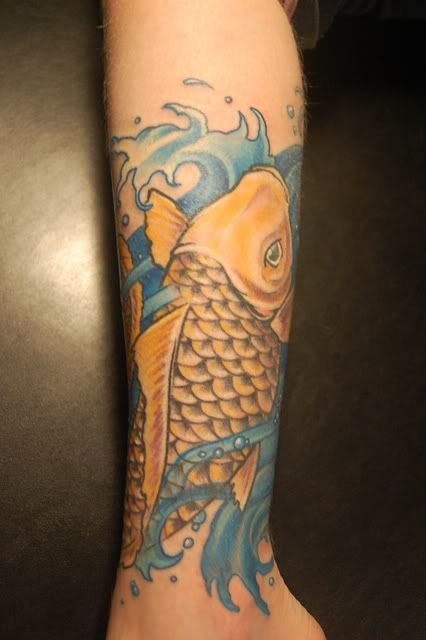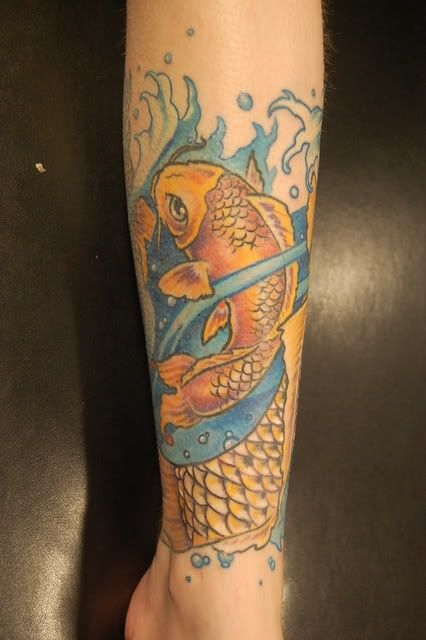 I finished Mel's flowers too! This woman is strong and wonderful. Such a trouper. It wraps all the way around, from her back up onto her other side and ribs. Not a flinch.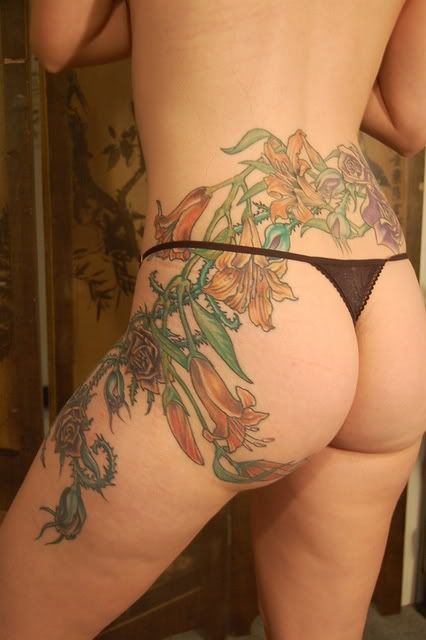 I also worked on Trav is BOO haha. I love working on tattooers. This is sasquatch lord of the forest



we're not quite done with it, he needs his background and his gore finished



That's all for now. I work again on saturday and I will probably post something more personal later on tonight or tomorrow. My sweet benjy is in town, so I have tons of great photos of the madness that has ensued.